I'm honored that Harvard Law School's Petrie-Flom Center has included my write-up Re-imagining Work in the Post-Pandemic Era: An Arendtian Lens as part of their latest digital symposium titled Build Back Better? Health, Disability, and the Future of Work Post-COVID.
The tragic effects of the pandemic forced humanity to temporarily alter realms of human experience that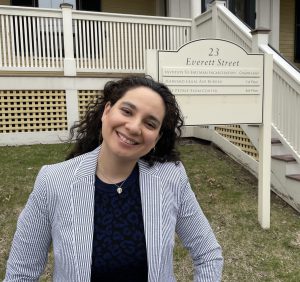 Hannah Arendt refers to as the Private and the Public. In my article, I write about these constructs vis-à-vis disability and illness, as well as conventions and prejudices that perpetuate ableism, especially in the workplace.
While most people and scholars believe that discrimination against people with disabilities is mostly explained as a social or biomedical problem, I want to add to this debate that Hannah Arendt's framework helps shed light on previously unexplored reasons of why this discrimination and bias happen.